Mimosa has been blooming here earlier than usual owing to unusually warm, dry weather! (Oops! Sorry if you're surrounded by snow, ice or floods!)
Linked to
Scenic Weekends, Shadow Shot Sunday, Straight out of the Camera Sunday,
I heart Macro,

Macro Monday2,
Monday Mellow Yellows, Blue Monday, Our World Tuesday, Our Beautiful World, Ruby Tuesday and Alphabe-Thursday
where
*
*L*
is for
FAMOUS *L*AST WORDS – OF BOOKS & MOVIES!
Everyone has personal favourites. As for books, maybe it's: "The knife came down, missing him by inches, and he took off" - the famous last lines of
Joseph Heller's Catch-22. Or: "So we beat on, boats against the current borne back ceaselessly into the past" of F Scott Fitzgerald's The Great Gatsby. Or: "Yes, she thought, laying down her brush in extreme fatigue, I have had my vision" of Virginia Woolf's

To The Lighthouse.
And movies? How about:
"Don't let's ask for the moon! We have the stars!"
from
Now, Voyager
(1942) spoken by
Bette Davis.
Now, while it is true there have been movies that have not ended well, it is also true there have been movies that have not started well. However, I don't believe this is the case with any of the following. Any here your favourites?
1. Gone With the Wind
(Victor Fleming, 1939)
"I'll go home and I'll think of some way to get him back. After all, tomorrow is another day!" The optimistic reaction of the determined southern belle
Scarlett O'Hara (Vivien Leigh, above)
when a terminally exasperated Rhett Butler (Clark Gable) gives up with: "Frankly, my dear, I don't give a damn".
2. Chinatown
(Roman Polanski, 1974)
3. The Usual Suspects
(Bryan Singer, 1995)
"The greatest trick the devil ever pulled was convincing the world he didn't exist. And like that – poof – he's gone!" (Kevin Spacey about criminal character)
4. Casablanca
(Michael Curtiz, 1942)
"Louis, I think this is the beginning of a beautiful friendship." Said by nightclub owner Rick Blaine (Humphrey Bogart) to collaborationist police chief Captain Louis Renault (Claude Rains)
5. Some Like It Hot
(Billy Wilder, 1959)
"Well, nobody's perfect!" (Much married millionaire Osgood Fielding III (Joe E Brown, left) after "Daphne's" (Jack Lemmon) confession "I'm a man!"
6. King Kong
(Ernest Schoedsack, 1933)
"Oh no, it wasn't the airplanes. It was beauty killed the beast." The epitaph on the giant ape Kong, shot dead by fighter planes after carrying Fay Wray to the top of the Empire State Building.
7. Dr Strangelove
(Stanley Kubrick, 1964)
"Mein Führer, I can walk!" Dr Strangelove (Peter Sellers), the German-born wheelchair-bound US presidential adviser's shocking final line that suggests an ultimate triumph of the will
8. The Maltese Falcon
(John Huston, 1941)
"The stuff that dreams are made of." PI Sam Spade (Humphrey Bogart) to San Francisco cop (Ward Bond) who holds up the fake version of the priceless Maltese Falcon and asks: "It's heavy, what is it?"
ANY OTHER LAST LINES OF MOVIES/ BOOKS/PLAYS SPRING TO MIND?
Do
check out other posts @ Alphabe-Thursday, Monday Mellow Yellows, Macro Monday2,
Our World Tuesday,
Ruby Tuesday, Outdoor Wednesday, I Heart Macro,
Our Beautiful World
&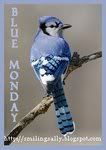 .
And, finally, thank you to all our dear readers who visited or commented.