Checked your spam filter lately? Yes, I know it's up there with trainspotting, UFO hunting and soap carving, but bear with me! You see, just checked mine and amazed to find comments running into double figures. And, no, not from Discount-Canadian-Meds offering you-know-what (apologies to Canadian friends!) or millions of dollars from a recently deceased "uncle" who made his fortune in
Burkino Faso - the usual stuff for spam filtering. But comments which included words like
"crime", "murder", "victim" "blood", "sacrifice"
. In other words, comments relating to posts about my crime thrillers! Now, regular readers know I always do my best to get replies to comments left here, so my sincere apologies to all those that didn't – 'cos they woz
spammed!
btw An earlier post of mine about the city of Bath attracted 26
comments
but
2607 visits
! (Possibly something to do with its title:
It's Bath Time!
) Which makes me think maybe I'd be better off (or rather the Cudeca charity all book profits go to) not writing crime novels at all but
2607 Shades of Bathing
ones
...
(Just a thought: into how many spam boxes out there -'cos of the aforementioned words - will this post end up?)
Secondly, keep warm ...
Linked to

Scenic Weekends, Macro Monday2,
I heart Macro, Blue Monday, Monday Mellow Yellows, Ruby Tuesday, Our Beautiful World, Outdoor Wednesday
Linked to
Straight out of the Camera Sunday
Third,

linked to Alphabe-Thursday,
G is for The *G*raduate
– Mrs Robinson's stockings and other objects from movies:
2) The Ruby Slippers from The Wizard of Oz (Victor Fleming, 1939)
4) Marilyn Monroe's White Dress from The Seven Year Itch (Billy Wilder, 1955)
5)
The .44 Magnum from Dirty Harry (Don Siegel, 1971)
6) The Horses' Head from The Godfather (Francis Ford Coppola, 1972)
7) Kermit the Frog's Bicycle from The Muppet Movie (James Fawley, 1979)
8) Jake Lamotta's Title Belt from Raging Bull (Martin Scorsese, 1980)
9) The Wafer-Thin Mint from Monty Python's The Meaning of Life (Terry Jones, 1983)
10) Sheriff Woody from Toy Story (John Lasseter, 1995)
ANY OTHER MEMORABLE OBJECTS IN MOVIES?
Do
check out other posts @ Alphabe-Thursday, Monday Mellow Yellows, Macro Monday2, Ruby Tuesday, Outdoor Wednesday, I Heart Macro,
Our Beautiful World
&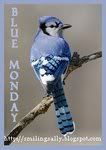 .
And, finally, thank you to all our dear readers who visited or commented.